It is almost time to plant your radishes for the spring garden.  They are one of the first things that are ready to harvest in the spring.  Plant groups of them one week apart so you do not get more radishes at one time then you can eat.
For detailed instructions on how to plant radishes, see Growing Radishes.   Here is a snapshot of the information you need to choose what cultivar to plant.
when to plant: February 5 to April 15th, September 1 to November 1
depth of planting:  1/2 inch
spacing of plants inside row: 1 inch
spacing of rows: 1 foot
time to harvest: 20-30 days
fertilizing:  one cup of 10-20-10 per 10 feet of row at planting
cultivars for Hunt County:
| | |
| --- | --- |
| Cultivar | Days to Harvest |
| Champion | 20 |
| Cherriette | 24 |
| Cherry Belle | 22 |
| White Icicle | 30 |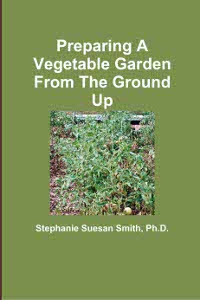 For more help gardening, buy my book,
Preparing A Vegetable Garden From The Ground Up
Available in print or ebook from Amazon.com or other retailers, this book walks you from choosing the site of your garden all the way through what to do after the harvest. Buy a copy for yourself or a friend today!
---