Gardeners are a funny lot.  We try to grown just about everything we come across, from vegetables to cactus.  Why not grow some green with your blog as well?  I know, the relentless "Monetize your blog" is, well, relentless.  Most of the time, the people shouting the loudest are selling snake oil, not helping you grow your income.  Sort of like those ads in the paper that say, "Send in $10 for information on working at home and making a fortune."  When you send in your money, you get a copy of an article that says, "Put an ad in the paper saying…".  Oops.
There is a better way.  Affiliate marketing is basically being paid for generating sales leads for a business.  Now, there are snake oil salesmen in this business, too.  They fudge the numbers on who clicks on the ad, who buys something, and who pays for what they buy.  However, there are also honest people doing this.  Those are the people I want to work with.
I asked around because I wanted to make sure I found some businesses that were not only ethical in their affiliate marketing practices, but in all their business practices.  I also wanted a business that sold stuff I might use.  As a result, I signed up as an affiliate with Executive Gift Shoppe.  Gail at Growmap talks about how to evaluate a merchant gift affiliate and uses them as an example of a good affiliate to work with.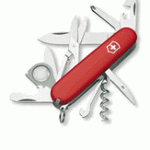 So what kinds of things does Executive Gift Shoppe carry?  Well, if you have read my post on my adventures of a red neck cook, you know that I had to use the corkscrew on Swiss army knife to open a bottle of wine because I did not have a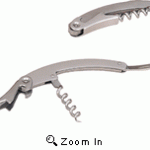 corkscrew.  I could have gotten both the knife and the corkscrew at Executive Gift Shoppe.
If you are not trying to get into a wine bottle, Executive Gift Shoppe has other things that you might like.  For example, they have some very nice business card holders.  They have golf stuff and gift baskets, groomsmen gifts and things for the home.  So there are lots of things people might like at Executive Gift Shoppe.  That is important for an affiliate link, as it increases your opportunity to make money.
Remember that affiliate marketing only works well when you have a lot of traffic to your blog.  According to Gail from Growmap, it takes about 100 visitors to get 1-2 sales from search traffic and a lot more if it is from people reading your blog that just happen to see your affiliate link.  So how do you get more traffic?  That is the $64,000 question.
One way to get more traffic to your blog is to enter contests.  This particular post is part of the ComLuv/Famous Blogger contest.  Executive Gift Shoppe is a sponsor and I am doing this for extra points.  Help me win by going to my article on the quest for comments and leaving a question or comment on my post.  One liners don't count, so make it good.
My Twitter followers and my blog traffic have indeed increased.  My skills have as well.  The deadline to enter the contest has just been extended to July 13th, so you have a chance to enter.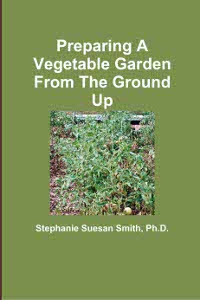 For more help gardening, buy my book, Preparing A Vegetable Garden From The Ground Up

Available in print or ebook from Amazon.com or other retailers, this book walks you from choosing the site of your garden all the way through what to do after the harvest. Buy a copy for yourself or a friend today!
---