I always advocate getting quality seed from a quality company.  D. Landreth Seeds is one of the old type seed companies dealing in quality seed that is not genetically modified.  However, they are now endangered due to a lawsuit beyond their control.  This place is so old George Washington bought his seeds from them.  You can help them get even older by buying one of their catalogs.
Every gardener loves seed catalogs.  For $5, you can have a full colored catalog that was printed in the United States to druel over.  D. Landreth Seeds carries 100% non-GMO seeds that are also grown in the United States.  They have seeds for this fall available, as well as garlic.  In addition, they have a holiday gift collection for yourself or the gardener on your holiday list.
Why it Matters.  Seed companies are going under faster and faster.  All of our agricultural production is being consolidated into the hands of a few large companies.  They grow what sells best and much of the genetic diversity in the older seeds is being allowed to die out.  We are monocropping our way into a repeat of the Irish Potato Famine.  When only one or two varieties of each vegetable are grown, any disease or pest that attacks those varieties can wipe out vast amounts of our food supply.  We could end up starving because of this.
Heritage companies such as D. Landreth Seeds carry a much wider variety of seeds.  Many are heirlooms found no where else.  If a blight or other disease struck one variety of vegetable, they would probably have another variety that wasn't affected by it.  Further, heirloom seeds are open pollinated.  That means that you can save seeds.  By selectively picking the seed from the plants that did the best in your garden, you can develop your own subvariety of that vegetable.  That isn't possible with hybrid seeds, since they do not breed true.
More information.  For more information, you can go to D. Landreth Seeds Facebook page.  Growmap.com has an excellent article on the situation and a list of garden bloggers and others who are helping.  Buy a catalog, buy some seeds, spread the word.  Don't let this heritage die.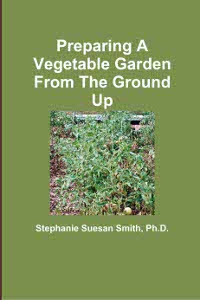 For more help gardening, buy my book, Preparing A Vegetable Garden From The Ground Up

Available in print or ebook from Amazon.com or other retailers, this book walks you from choosing the site of your garden all the way through what to do after the harvest. Buy a copy for yourself or a friend today!
---