My Mom's new book, Home Sweet Texas Home, by Caroline Clemmons, is now available.  Here is the synopsis:
Two million dollars? What a fortune to inherit! Coutney Madison has battled poverty her entire twenty-five years but is determined to make a safe and happy home for her teenaged brother after the recent death of their mom. She thinks her inheritance in West Texas is the answer to her prayers–but Courtney's problems are definitely not over yet.
Derek Corrigan suspects the worst of his new neighbor and vows to fight his attraction for her. He knows what women do to him–they always leave and take chunks of his heart with them. He's been there, done that, had the vaccination and is cured. Isn't he?
And here is the killer book trailer:
You can purchase the book in print or eBook from the Wild Rose Press or the bookseller of choice in your household.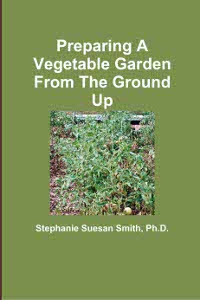 For more help gardening, buy my book, Preparing A Vegetable Garden From The Ground Up

Available in print or ebook from Amazon.com or other retailers, this book walks you from choosing the site of your garden all the way through what to do after the harvest. Buy a copy for yourself or a friend today!
---