Budget cuts are hitting Extension hard in Texas and other states.  Since 1990, the Honey Bee Identification Lab was the go-to place for finding out if a bee was European or had been Africanized.  When individuals or animals were stung, this is the place samples of the bees in question were sent.
In addition to identifying bees involved in stinging incidents, the lab tracking the spread of the Africanized honey bee in Texas.  All of that wisdom and research has been lost to the budget crisis.
For now, the nearest place to get help with a bee identification is the USDA lab in Weslaco, Texas.  They maintain a Honey Bee Research Unit that identifies the type of bee involved in a stinging incident and studies bees.  It also researches Colony Hive Collapse and various other issues. This means that they are very busy and it will take longer to obtain answers then from the Texas A&M lab.
One thing to remember is the honey bees are an invasive species that colonists brought to the New World from the Old.  There are many native pollinators that can be encouraged to carry on in their absence.  However, because of bees economic importance, it is disturbing to see those labs that study honey bees  being shut down.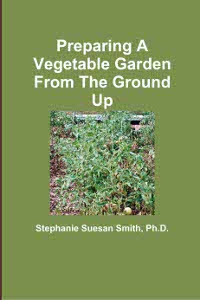 For more help gardening, buy my book, "Preparing a Vegetable Garden From the Ground Up." Available in print
or eBook, this book walks you from choosing the site of your garden all the way through what to do after the harvest. Buy a copy for yourself or a friend today!
---