Authors and practically everyone else are urged to have a broad platform. Publishers Google authors to see if they have enough of an audience to sell books. Editors do the same to freelance writers to see if they will bring a large audience to the publication when an article appears. The problem becomes writing what you love and maintaining that broad platform. What if you could write one blog post and have it go to five social media sites without lifting a finger?
I have written a pamphlet on how to do just that. How to Use Social Media to Make Your Blog Work Harder walks you through putting your blog on your author pages for Goodreads.com and Amazon.com, putting your blog on Kindle, and feeding teasers for each blog post to Facebook and Twitter. Once you set this up, it works automatically with very little maintenance.
While it would likely cost you $50 or even $100 to hire someone to set this up for you, my pamphlet is only $0.99 on Amazon.com. Of course, if you would rather pay someone to have it done, I will be happy to take your money and set it up for you, but at only $0.99, try it and see. You will be surprised at how easy it is with an instruction manual by your side.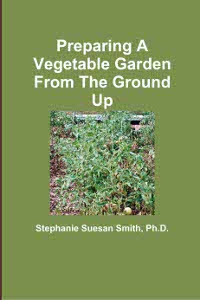 For more help gardening, buy my book, Preparing A Vegetable Garden From The Ground Up

Available in print or ebook from Amazon.com or other retailers, this book walks you from choosing the site of your garden all the way through what to do after the harvest. Buy a copy for yourself or a friend today!
---