I know the Blogger outage has made some people decide to move to WordPress.  First, WordPress.com is a free blog service much like Blogger.  It also has the same problems — someone else controls the system that you use and if something goes wrong, you cannot fix it.  However, a self-hosted WordPress blog lets you take advantage of all the good points of WordPress and have far more control than any other option.
If you are convinced, then you need to take two major steps to move your blog.  First, you get an account with a hosting company.  For as little as $4 a month, you get the blog and your own account.  I have used a couple of companies and whole heartedly recommend HostGator.  They have helped me every time I needed it and are professionals.  They will also help you migrate your blog from Blogger to WordPress.
Just in case you decide to go a different route, you can do the same thing by going to your Blogger settings.  Select "export blog" and click on it.  Blogger will give you an information box and ask you to click to download your blog to your hard drive.  Click the box and download it.
Now go to your WordPress dashboard.  Click on tools, then choose "import".  You get a list of programs you can choose from to import different types of blogs.  Click on the first one, "Blogger."
You will install Blogger importer like any plugin.  Once it is in, you are taken to a screen to authorize WordPress to siphon your Blogger posts and comments out from Blogger.  They actually only make a copy, your original blog stays on Blogger until you delete it.
You will be shown a menu of blogs you have on Blogger.  Click import next to the ones you want to move.  Then you are asked to "set author".  Click the button to tell WordPress how to attribute the posts.  After that, the posts are imported in order by date.
You have to add categories and tags, but you will have your posts and comments from Blogger.  Once that works, you can return to Blogger and go under settings, and delete the old blog.  Or, if you choose, you can leave a last post telling people where to find your new blog.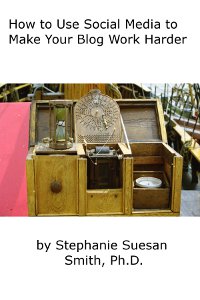 Social media intimidating you?  Do you want to write a blog post and have it appear in several places at once so you have more time to write your magnum opus?  I have written a pamphlet with step-by-step instructions on how to harness your RSS feed called Using Social Media to Make Your Blog Work Harder, available for $0.99 from Amazon.com.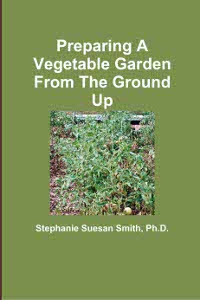 For more help gardening, buy my book, Preparing A Vegetable Garden From The Ground Up

Available in print or ebook from Amazon.com or other retailers, this book walks you from choosing the site of your garden all the way through what to do after the harvest. Buy a copy for yourself or a friend today!
---