Texas, and much of North America, is in the worst drought since records have been kept.  Many people have asked what they need to do to keep their trees alive,  The Texas Forest Service has a very helpful video with information on how much and how often to water your trees to keep them alive.  Here it is:
Hopefully this will answer your questions on watering trees.  The Texas Forest Service has a lot of good information on their website, so take a look if you have more questions.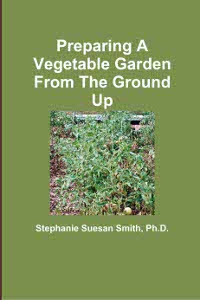 For more help gardening, buy my book, Preparing A Vegetable Garden From The Ground Up

Available in print or ebook from Amazon.com or other retailers, this book walks you from choosing the site of your garden all the way through what to do after the harvest. Buy a copy for yourself or a friend today!
---