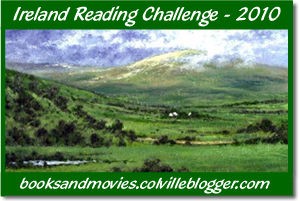 Carrie Kitzmiller at BooksandMovies.Colvilleblogger.com is holding an Ireland Reading Challenge 2010.  The rules:
~ Join anytime. The challenge runs from February 1, 2010 to November 30, 2010.
~ Any books read for this challenge can also apply to other challenges you are working on.
~ Re-reads are allowed.
~ Any book written by an Irish author, set in Ireland, or involving Irish history or Irish characters, counts for the challenge – fiction, non-fiction, poetry, audiobooks, children's books – all of these apply.
~ Choose your commitment level:
Shamrock level: 2 books
Luck o' the Irish level: 4 books
Kiss the Blarney Stone level: 6 books
Handily enough for me, both of my Mom's newest books, Out of the Blue (see trailer here) and The Texan's Irish Bride (see that trailer here) deal with Irish heroines.  So, I will participate at the Shamrock level, since I am reading one and will read the other when it comes out September 4th.  The challenge goes until the end of November, so there is plenty of time to order both books from The Wild Rose Press and read them.  Participants who meet their challenge level are in the running for a copy of Ireland: A Novel by Frank Delaney.  The trailers are really first class, by the way, well worth a view.  There is a contest going on with voting from the 21-26 of August for best trailer over at Yougottareadvideos! and y0u should vote for Out of the Blue (#14).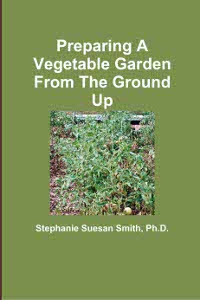 For more help gardening, buy my book, Preparing A Vegetable Garden From The Ground Up

Available in print or ebook from Amazon.com or other retailers, this book walks you from choosing the site of your garden all the way through what to do after the harvest. Buy a copy for yourself or a friend today!
---