Growing up, I eagerly followed Jane Goodall in the National Geographic stories about chimpanzees.  I even asked for, and received, the very expensive book she wrote about her observations of her chimpanzees, The Chimpanzees of Gombe.  She had a remarkable career but has paid for it in health difficulties that keep her out of the field most of the time now.
That doesn't meant she doesn't still work.  Keeping busy teaching people about the chimpanzees, and the importance of conservation to save them.  She works to improve the lot of captive chimpanzees and eliminate research on primates.  Recently, she was named as the Grand Marshall of the Rose Parade.
Now she has joined with Disney to conserve 202 square miles, educate 60,000 school children on chimpanzee conservation, and care for orphaned chimpanzees.  For each person who saw See Chimpanzee, save Chimpanzees during its run, Disney gave a donation to the Jane Goodall Institute.
Jane Goodall has changed the way we view the world around us.  She could, with justification, retire now and rest.  However, she continues to change our view of the world even now.  She is truly someone to admire.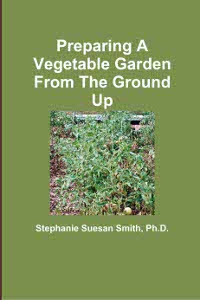 For more help gardening, buy my book, Preparing A Vegetable Garden From The Ground Up

Available in print or ebook from Amazon.com or other retailers, this book walks you from choosing the site of your garden all the way through what to do after the harvest. Buy a copy for yourself or a friend today!
---