Kari Winters was an award winning pet writer and animal welfare activist who died mysteriously.  At long last, her surviving cats are finally safe.  They are in a loving foster home and will be placed with people Kari would want to have them.
When Kari died, her housekeeper took her dog and four cats.  This person refused to give them to Kari's family, despite being ordered to by the probate judge.  One of the cats and the dog died, and Kari's friends were upset and confused and not sure what to do.  Finally, a reporter, Joline Gutierrez Krueger, for the Albuquerque Journal, took the story and investigated it. Three columns and a follow-up have moved officials to reopen the case.  If you have any information that might shed light on how Kari Winters died, please contact Detective Medrano at (505) 768-2300.
Due to pressure from Kari's friends across the country, in Canada, and in the United Kingdom, Kari's four surviving cats were removed from the housekeeper's home and placed in a safe home far away. Profound thanks go to American Airlines, with special thanks to Susan Baker, Manager, in New Mexico, who took charge of the four cats and flew them to safety, the Albuquerque Animal Services Department and their magnificent team of veterinarians and a wonderful foster in New Mexico who kept and loved Kari's cats until they could be flown out of the State to another treasured Foster.  From there, they will be placed in loving homes to peacefully live out the rest of their lives. We would also like to thank the Rio Rancho Animal Shelter who kept the cats overnight until they could be turned over to Albuquerque Animal Services. Individual names, as well as their current residence, have been deliberately left out for the safety of the cats and the people who have been, and are currently involved in this tremendous act of love, caring and generosity. We are extremely grateful.
Please cross post this, post it on your blog, and let your friends know about it.  We have reason to rejoice:  Kari's cats are safe.  We have reason to mourn:  she, one dog, and one cat are dead.  We must continue to press for a full investigation of what happened to her.
TheAlbuquerque Journal articles can be viewed here:
http://www.abqjournal.com/upfront/05231069334upfront03-05-10.htm part1
http://www.abqjournal.com/upfront/080711989upfront03-08-10.htm part2
http://www.abqjournal.com/upfront/122252523086upfront03-12-10.htm  part3
http://www.abqjournal.com/cgi-bin/print_it.pl?page=/upfront/162338276262upfront04-16-10.htm part 4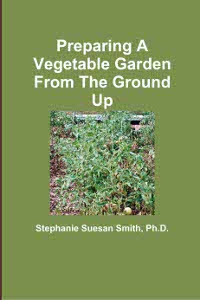 For more help gardening, buy my book, Preparing A Vegetable Garden From The Ground Up

Available in print or ebook from Amazon.com or other retailers, this book walks you from choosing the site of your garden all the way through what to do after the harvest. Buy a copy for yourself or a friend today!
---