September is one of those in between months in Northeast Texas.  It is too late to plant most things but too early to have much in the way of produce.  You can begin to plant garlic cloves and onion seeds, but it is better to wait until the first part of October.  The same is true of strawberries.  There are a few things you can plant now, however.
This is the last chance to plant broccoli, brussels sprouts, cabbage, and cauliflower transplants.  Any later and they won't have time to yield a crop before the freeze. Beets can be seeded, as can lettuce and radishes.  They won't have as good a crop, but they will grow.  English peas can be planted now, too.  Spinach and turnips are the other plants you can seed now.
Many of these crops can be succession planted.  That means you can plant some seed, wait two weeks, plant more, then wait two weeks and plant more.  That way your whole crop isn't ready at the same time.  This is especially important for lettuce and other greens that do not keep well.
There is still time for one last planting effort before it becomes too late to plant most crops.  Take advantage of the nicer weather to plant your crops.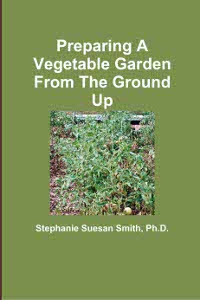 For more help gardening, buy my book, Preparing A Vegetable Garden From The Ground Up

Available in print or ebook from Amazon.com or other retailers, this book walks you from choosing the site of your garden all the way through what to do after the harvest. Buy a copy for yourself or a friend today!
---