Raised beds are nice because you put the soil in them you want and they drain well.  They are an alternative to the labor consuming process of digging out or poisoning out the grass to establish a new garden.  Raised beds do not have to be hard to do.  Three 1X12X8 boards will make a nice frame.  Cut one board in half, into two 4 foot pieces.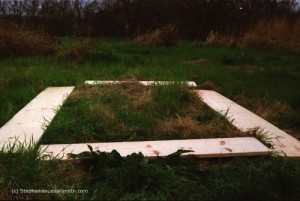 Nail the boards together into a rectangle.  If you have a problem with gophers and moles, line the bottom of the rectangle with chicken wire to keep them out.  Then line the bottom with paper to act as a water permeable weed barrier.  Butcher paper works well, or newspaper.  After that, all you add it the dirt.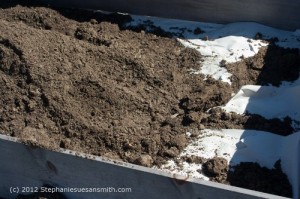 Finally, you add irrigation.  In this case, I used a soaker hose and tied it where I wanted the water to flow.  Then I planted my spring crops, onions, radishes, lettuce (six kinds), and beets.  They are late going in, but I was late getting my dirt for the garden.  Hopefully, I will get some nice lettuce and other things before it bolts in the heat.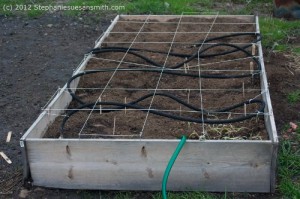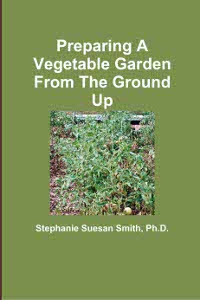 For more help gardening, buy my book, Preparing A Vegetable Garden From The Ground Up

Available in print or ebook from Amazon.com or other retailers, this book walks you from choosing the site of your garden all the way through what to do after the harvest. Buy a copy for yourself or a friend today!
---