There are more websites than ever out there and it is harder and harder to capture and hold the attention of content consumers. Experts in SEO suggest using videos to increase readership. Videos not only entertain and educate, they increase the amount of time a visitor spends on your site. Many people do not use videos because 1)they do not know how to make their own, and 2)they are afraid it will cost too much to hire someone to make one. I can help with that.
My new Popcorn Book™, How to turn still photographs into a killer video for your website
, will walk you step by step through using Windows Movie Maker to make a video.  You will start with still photographs and end up with a cool book trailer, product demonstration, or other video.  You can see some of my videos on my YouTube channel.  For only $0.99, you can't beat the price.
I hope you enjoy my new pamphlet.  What other topics would you like me to cover in my Popcorn Books?  After all, Popcorn Books:  Bite Sized Guides to the Universe™ are so good you can't read just one.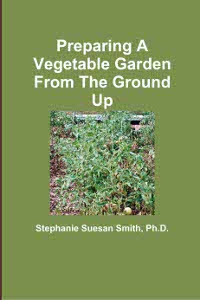 For more help gardening, buy my book, Preparing A Vegetable Garden From The Ground Up

Available in print or ebook from Amazon.com or other retailers, this book walks you from choosing the site of your garden all the way through what to do after the harvest. Buy a copy for yourself or a friend today!
---