When I was a teenager, I had a horse.  When I cleaned her pen, I put the manure in a pile in a remote part of the yard.  There it sat, and we referred to it as the compost pile.  However, it was not compost, but old manure.  There is a difference.
In most cases, manure has too much nitrogen to put it directly one plants.  They get fertilizer burn and can die.  Compost, on the other hand, is safe to put down as long as it is worked in the soil.
Manure can be an important component of compost.  However, it needs to be layered with vegetative matter such as grass clippings, hay, or leaves.  You are sort of building a compost lasagna.  Microbes then break down everything into rich humus.  This smells like rich dirt and you cannot tell what went into the mixture that created it.  So if you take a whiff and it stinks, it isn't ready.  If you can tell what animal provided the manure, or what plant provided the plant material, it isn't ready.
Compost, when it is ready, can be worked into the topsoil to enrich your garden.  If you till the dirt to a depth of six inches, then cover that with three inches of compost and till it in good, your plants will love you.  If you do that with manure, they will die.  Don't love your plants to death.  Serve compost, not old manure.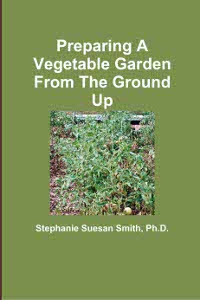 For more help gardening, buy my book, Preparing A Vegetable Garden From The Ground Up

Available in print or ebook from Amazon.com or other retailers, this book walks you from choosing the site of your garden all the way through what to do after the harvest. Buy a copy for yourself or a friend today!
---