My garden is all planted.  Some of the things I planted in late February (I got started three weeks late) are growing quite a bit.  Others are just beginning, such as the watermelon and canteloupe.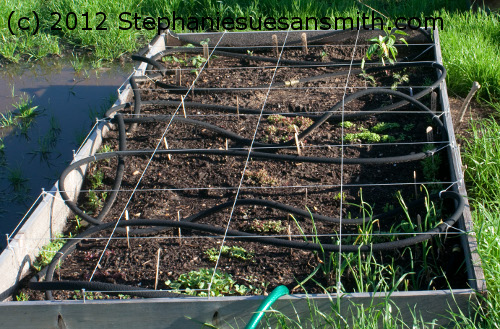 I planted all heirloom varieties in my garden this year.  I planted:
Rainbow Radishes Easter Egg II
Gourmet Beets Golden
Baby Leaf Lettuce Heirloom Cutting Mix
Heirloom Italian Oregano
Wasabi Arugula
Mini Snack/Salad peppers Baby Belle
Italian pesto basil
Garic Chives
Italian Aromatic Sage
Three flavor meolons Galia, Earlidew, and Solid Gold
French Thyme
Heirloom Pole Beans Rattlesnake and Purple Pole
Icebox Watermelons Rainbow Sherbet
Butterhead Lettuce Rhapsody
These were all from Renee's Garden.  So far, everything but the Wasabi Arugula has come up.  The arugula came up briefly but then went away before it really got started.  I am not sure why yet.
I also planted some seeds from Seed Saver's Exchange:
Cincinnati Market Radish
Forellenschuss lettuce
Bronze Arrowhead Lettuce
Amish Deer Tongue Lettuce
Crisp Mint Lettuce
Red Velvet Lettuce
Susans's red bib lettuce
The Amish deer tongue lettuce didn't come up, but all the others are growing.  Soon I will have carpets of lettuce to trim for a salad.  I also planted onion springs from the feed store.  Can't forget the onions, they always go in first.
What are you growing and how is it doing?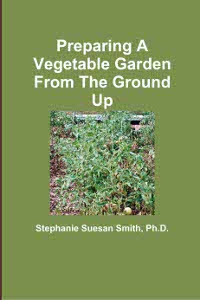 For more help gardening, buy my book, Preparing A Vegetable Garden From The Ground Up

Available in print or ebook from Amazon.com or other retailers, this book walks you from choosing the site of your garden all the way through what to do after the harvest. Buy a copy for yourself or a friend today!
---