I have been taking part in the WordCount Blogathon and yesterday everyone was supposed to do a haiku.  I  had not planned to do one because I had promised to do a book blog tour post and because I am a truly awful poet.  However, here is my attempt.
Snake bite on the dog,
Owner fears the worst for nought,
No venom in bite.
It is supposed to be five syllables, seven syllables, five syllables.  I think this is, but my Texas drawl adds extra syllables sometimes so it may be a bit off.  Amber's foot is sore, but she seems okay.  I, as usual when she has a problem, will take a bit longer to recover.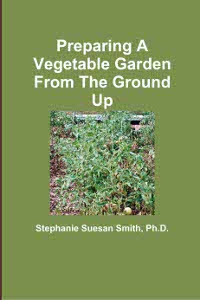 For more help gardening, buy my book, Preparing A Vegetable Garden From The Ground Up

Available in print or ebook from Amazon.com or other retailers, this book walks you from choosing the site of your garden all the way through what to do after the harvest. Buy a copy for yourself or a friend today!
---