Ever plant a garden and get way more produce than you can use?  What in the world possessed you to plant the entire packet of squash seeds, cucumber seeds, or beans?  Your friends are begging you not to give them any more vegetables and still they come.  Now what?
The Ampleharvest.org Campaign can help.  This is an organization that networks with food banks and gardeners.  You go to their website and put in your zip code, and they give you a list of food pantries that would love to have your excess produce.
One in six Americans currently worries about where their next meal is going to come from.  Many of these people are children, who especially need nutritious meals to grow properly.  Food pantries around the country try to help by providing emergency supplies of food.
However, they get their supplies from regional food banks in periodic deliveries.  The only fruits and vegetables they see are in a can.  Because canned fruits are often in sugar syrup that is bad for diabetics, and canned vegetables are often in salty water that is bad for people with high blood pressure, heart disease, and other health problems, this is far from ideal.
Most food banks welcome produce.  It goes quickly because clients snatch it up, so refrigeration is not usually an issue.  Instead of composting or otherwise wasting the excess produce you grow, check with Ampleharvest.org and see if you can give it to someone who needs it.
Who is this group?  Ampleharvest.org, Inc. is a 501 c 3 organization.  From their website:
AmpleHarvest.org has received support and backing from Google Inc., the U.S. Department of Agriculture, Rotary Int'l, VFW, the National Gardening Association, Garden Writers of America as well as numerous faith organizations. It is available to food pantries and gardeners at no charge.
I would a lot rather donate my excess produce to a food pantry near me than have it go to waste.  Why not try this and see if there are people near you who are hungry for fresh produce, too?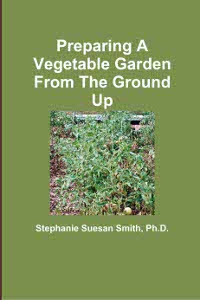 For more help gardening, buy my book, Preparing A Vegetable Garden From The Ground Up

Available in print or ebook from Amazon.com or other retailers, this book walks you from choosing the site of your garden all the way through what to do after the harvest. Buy a copy for yourself or a friend today!
---