Antibiotic resistant staph and other infections are in the news a lot these days.  Gardeners, even organic gardeners, need to be careful they do not contribute to another type of resistance.  Pests, whether they are bugs or bacteria, can become immune to the substance that we use to kill them.Now, that statement is a bit misleading.  An individual bug does not become immune to a pesticide.  A population of bugs become immune.    That is because if you look at enough individual cockroaches, for example, you will find one that is resistant to the common poisons used in homes to kill cockroaches.  When you spray repeatedly, the only cockroaches that survive are those with the highest resistance to the poison.  They breed, and soon you have a whole bunch of cockroaches that can't be killed using that poison.
Populations can become to both organic and synthetic pesticides.  There are some things you can do to prevent or delay this.
Use cultural controls such as planting pest resistant plants
Use biological controls such as increasing the populations of the pest's natural enemies — lady beetles eat aphids, for example.
Mix the pesticide according to the label.  Using too dilute a formulation hastens pesticide resistance.
Rotate pesticide classes between sprayings the same way you rotate crops between plantings
Where appropriate, combine two pesticide classes in a single application.
Agricultural applicators have powerful economic and regulatory incentives to avoid pesticide resistance.  Home owners have become one of  the major offenders in causing such problems.  As gardeners, we need to make sure we don't contribute, as well.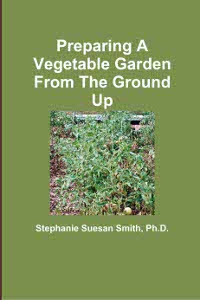 For more help gardening, buy my book, Preparing A Vegetable Garden From The Ground Up

Available in print or ebook from Amazon.com or other retailers, this book walks you from choosing the site of your garden all the way through what to do after the harvest. Buy a copy for yourself or a friend today!
---