As weird as it may seem when the temperatures are over 100 degrees and everything is a crisp brown, it is time to start planning the fall garden.  If you plan to start seeds to grow your own transplants, you need to do it now, if you have not already started them.  Then you need to sit down with some graph paper and plan where you will plant everything for fall.Some things to remember as you do this are:
Rotate your crops by family.  If a cucurbit grew there in the spring/summer, plant something from another family this time, and so on.
Some crops grow better in the fall in Texas, such as broccoli, brussel sprouts, and cauliflower.   They do not bolt in the heat.
Separate the different cucurbits (cucumbers, squash, melons) by planting some other family of plants between each of the types of plants or they will cross pollinate and taste bad.
Pollination problems have plagued squash the last two years.  Plant a border of flowers that bees love to help attract them to your garden for better pollination rates.
The average first frost in Hunt County is November 15th.  Count backward from that date to see when to plant vegetables by using the number of days until harvest on the package or in the seed catalog to get the plant date.
Plant an extra row with the left over seeds and donate the produce to your local food bank.  AmpleHarvest.org can help you find one that welcomes such donations.
Fall gardens in Texas can produce a lot because the plants grow during the hot part of the summer and then set fruit and produce during the cooler fall.  You will have to water the plants during the hot summer, but it will pay off in produce this fall.  Good luck with your garden!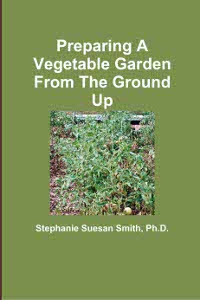 For more help gardening, buy my book, "Preparing a Vegetable Garden From the Ground Up." Available in print
or eBook, this book walks you from choosing the site of your garden all the way through what to do after the harvest. Buy a copy for yourself or a friend today!
---