Did you know plants wage war?  Looking out at a pasture or meadow, it is hard to image how plants could fight with one another.  After all, how does an organism that is rooted in one spot do much to the organisms around it?  Plants manage, though, to effect their neighbors in some surprising ways.
Black walnuts have been known to render the ground around them sterile for at least 2,000 years.  The Roman agriculturist Varro remarked on this fact.  Cedar trees do the same thing — they secrete a chemical that poisons the ground around them so no plants can grow.  This means they have no competition for water and nutrients.
Other plants are not the only targets of this warfare.  Plants fight a constant battle with insects.  Oak trees have chemicals in their leaves that retard the development of insects feeding on them.  Marigolds contain a substance that is toxic to nematodes.  Planting marigolds around tomatoes also reduces hornworms and other pests.
Plants are far more complex than we give them credit for being.  Consider what you are planting carefully and make sure it will coexist with the plants around it.  After all, you do not want to set the stage for a coup with your new acquisition.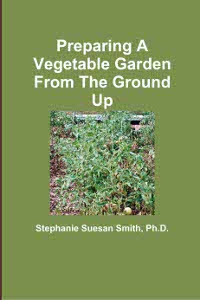 For more help gardening, buy my book, Preparing A Vegetable Garden From The Ground Up

Available in print or ebook from Amazon.com or other retailers, this book walks you from choosing the site of your garden all the way through what to do after the harvest. Buy a copy for yourself or a friend today!
---