If you live in North Central Texas, it is time to plant your summer gardens.  While many people have already put in their warm season crops, the full moon is this week.  Many people plant by the moon, and this weekend would be a good time to do so.  This is what you plant now:
The full moon is very late this year, at least by the Julian calendar.  I asked my Dad once if it would hurt the plants when the moon was so late.  He said the plants didn't care what our calendar said, they went by the moon.  If you go by the moon, too, you better get busy this weekend or you won't have your crops in on time.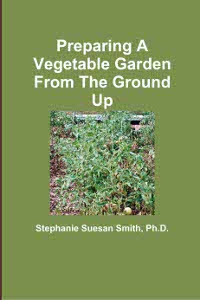 For more help gardening, buy my book, Preparing A Vegetable Garden From The Ground Up

Available in print or ebook from Amazon.com or other retailers, this book walks you from choosing the site of your garden all the way through what to do after the harvest. Buy a copy for yourself or a friend today!
---