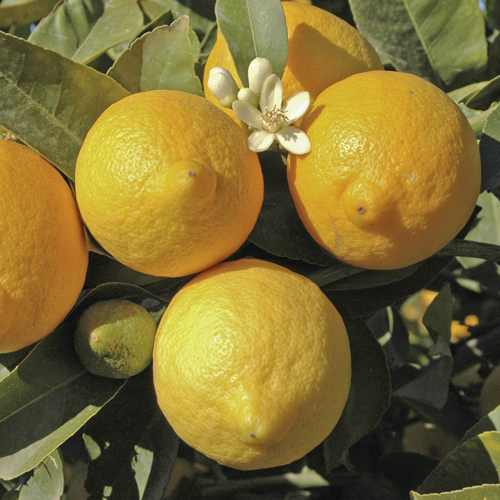 There's nothing quite like enjoying fruits from your own apple trees, Victoria plum trees or other delightful fruit-producing trees. You might be surprised to know that winter is actually the best time to plant a fruit tree, even though the grey skies make it seem lifeless.
Why Plant Fruit Trees in Winter
By planting your fruit trees in the winter you help to minimize the shock that interfering with the root system will bring. Deciduous trees i.e. those that lose their leaves in the winter months are dormant at that time of year. So, by planting them at that time of year you help to minimize damage to the roots. When spring comes, they are able to take advantage of the season to establish a root system and solidify their placement.
Planting Your Fruit Trees
Proper planting helps you to ensure that your apple trees and Victoria plum trees get the best start.
Before planting your fruit tree, soak the roots in water overnight.
Choose a site that is both sheltered and sunny so that your fruit can ripen more easily.
Dig a hole that is as deep as your trees lower roots and as wide as the higher roots. Place your tree's roots and its supporting stake into the hole.
Fill the hole with soil, and build it up to mound around the base of the tree.
Caveats and Considerations
Certain fruit trees may be easier to manage in the UK climate if they are not planted out at all. For example, dwarf lemon trees from Valencia can be quite hardy, but they will thrive better if you can move them to a sheltered area during the winter. Consider your climate before choosing to plant out fruit trees that prefer warmer environments.
Make sure to spread the roots out carefully when planting your tree.
Do not plant your tree if there is frost or if the soil is waterlogged. Instead, get some moist soil and cover the roots in it until the weather is more suitable.
Make sure to water your fruit tree well in the first year, especially in spring when it is growing more vigorously.
Don't expect a bumper crop your first year, although you may get some fruits.
Guest Post Sponsored by YouGarden
The experts behind YouGarden have decades of horticultural expertise and experience. Their motto of bringing gardening to everyone means that their online gardening centre is chock full of everything you need to plant dwarf lemon trees, flowering bulbs, vegetables and more.
---