I am getting a lot of questions about plants that bloom profusely, but never fruit, or small fruit start then rot.  Sometimes, this is caused by the heat and sometimes it is caused by poor pollination.  The drought is not helping, either.
Some plants will continue blooming profusely for a long time but will never set fruit.  Tomatoes are a prime example of this.  They are set up so that they set fruit if the temperature is below about 90 degrees.  Once it climbs over that, and stays there for very long, tomatoes won't set any more fruit.  Some years, such as this year, we go from frigid to burning with no in between.  That means the tomatoes don't yield much because by the time they were big enough to bear well, it got too hot for them.
Now, before you write and tell me your tomatoes bore all summer, there are exceptions.  Shade cloth helps lower the temperature, being planted close to a building helps, and there are micro-climates all over that work to keep tomatoes bearing.  However, most of them quit when it gets hot.
The other problem that is rearing its ugly head is poor pollination.  Squash are notorious for this.  If your squash grows to about two or three inches then rots, it is having problems with not being pollinated.  Honey bees are having problems and the drought is making things hard on them.  Urban areas have fewer bees and lots more problems with this.
You have two ways to deal with this. You can take steps to attract more pollinators or you can hand pollinate.  Planting flowers that are favorites of  bees, butterflies, and hummingbirds next to your garden can help attract them.  You can get a bee hive and grow your own pollinators, complete with honey.  Many people are doing this.   Check zoning laws and get competent help if you go this route.
Putting water out in a bird bath or some other wide, shallow container will attract birds, bees, and some butterflies.  The drought has left many ponds and creeks dry, so water draws wildlife right now.  Just be sure you elevate it if you do not want small mammals to get in it — skunks get thirsty too, but we usually try to avoid attracting them.
If attracting pollinators doesn't work, you can pollinate some plants, such as squash.   You basically find the female flowers, which have a tiny squash already forming on them.  Take a male, squashless flower.  Peel the petals off being careful not to knock the pollen off the middle part.  Brush the female flowers with the male flower.  Do this using one male flower for every five or so female flowers.  You should have solved the problem and can look forward to better squash.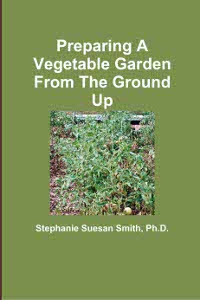 For more help gardening, buy my book, Preparing A Vegetable Garden From The Ground Up

Available in print or ebook from Amazon.com or other retailers, this book walks you from choosing the site of your garden all the way through what to do after the harvest. Buy a copy for yourself or a friend today!
---