If you have a pet that you feed outside, you probably attract opossums, generally referred to as possums.  Possums are generally beneficial — they eat insects, small rodents, snakes, snails, frogs and other things.  They can also eat birds, especially babies, fruits, berries, and vegetables.  Scavengers, they will get into your trash if the opportunity arises.
Possums are so ugly they are cute.  They have a reputation for fainting and playing dead when confronted.  However, the few I have encountered have opened a mouth full of teeth and hissed while standing their ground.  One was even being herded to me by my dog and never fainted.  I called the dog off and the possum left.  I still see them sometimes if I come home late at night.
Possums reproduce rapidly.  They have two litters of the babies are weaned at four months of age.  Possums are the only marsupials in North America.  The babies are born blind and hairless and crawl into a pouch, where they attach themselves to a teat and suckle or sleep until they get to be 7-8 weeks old.  Then they start taking field trips while riding on the mother's back.  You can sometimes see the mother ambling along with babies clinging like ticks to her.
Possums are beneficial and should be left alone if possible.  Trash should be secured in containers, pets fed inside, and anything that attracts scavengers put up.  However, sometimes possums learn to raid the bird feeder, eat the garden produce, and generally make a nuisance of themselves.  If such things cannot be moved, the offending possum must go.
Before you get there, try to keep your garbage in a container with a securely fitting lid.  Put bird feeders on tall metal poles they can't climb or reach from trees. Fence around the garden.  Remember, the possum was there first and is just trying to survive.
As with armadillos, there are no non-lethal means of removal.  Repellants do not work, and you cannot trap an animal and "set it free in the country."  That causes two problems.  The most obvious is that you have dumped a problem animal on someone else.  The less obvious is that you have doomed the animal to a slow death.  Animals are territorial and will not let the newcomer feed or access water in peace.  Since the possum is in unfamiliar surroundings, he already has trouble finding enough food.  Usually, they die from disease or starvation.
If you trap a possum, and they are easy to trap, you will have to kill it.  In Texas, you can kill possums that are causing problems without a hunting license.  To keep or sell the fur or meat, you must have a fur hunting license.  From what I understand, you have to be really, really hungry to eat the meat.  The fleas on possums carry murine typhus, so be careful handing the fur or any part of the creature dead or alive.
No one likes killing an animal.  You best bet for possum problems is to remove the food source that is attracting the possum.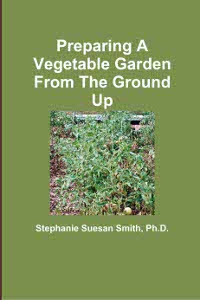 For more help gardening, buy my book, Preparing A Vegetable Garden From The Ground Up

Available in print or ebook from Amazon.com or other retailers, this book walks you from choosing the site of your garden all the way through what to do after the harvest. Buy a copy for yourself or a friend today!
---