Want to learn to garden?  My first attempt at gardening ended up in failure.  The weeds took over and squeezed the vegetables out.  I was very frustrated by this waste of good seed, time, and money.  I became a master gardener and spend a lot of time helping other people avoid or overcome problems in their garden. I wrote a book to help other people garden.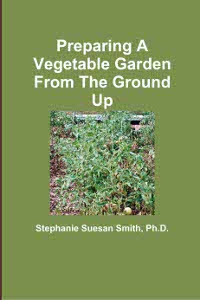 For more help gardening, buy my book, Preparing A Vegetable Garden From The Ground Up

Available in print or ebook from Amazon.com or other retailers, this book walks you from choosing the site of your garden all the way through what to do after the harvest. Buy a copy for yourself or a friend today!
---