If you're looking for a pretty perfumed shrub to fill a gap in a sunny spot in your garden, then look no further than oleander plants. These attractive evergreen plants provide plenty of interest to your garden all year round. Oleander bushes are great for filling gaps because you can enjoy their long, narrow leaves even in winter. The foliage on oleanders tends to be a silvery grey green color which is excellent for adding light and variety to your shrubbery.
In summer, your oleander will produce pretty, funnel-shaped flowers. Many varieties are available and you can choose from various shades of pink, white and red. When autumn comes around, your oleander will produce decorative pods. However, because all parts of oleander bushes are toxic and also an irritant, be wary of planting them anywhere that young children or animals might ingest them or rub against them.
Oleanders can cope with very hot and dry weather so they are ideal for growing in pots which makes them an excellent choice for adding colour and interest to patios and balconies. You can also plant your oleander into your garden, providing you have a sunny and sheltered spot.
In terms of size, oleander bushes will ultimately grow to about four feet wide and a maximum height of around eight feet, although it will generally take them a couple of decades to reach full maturity. They can survive mild frosts, but if you live in an area that suffers more severe weather, you'll need to protect oleander plants during heavy winters.
Because oleanders have a lovely fragrance, it's a good idea to plant them where you can enjoy their sweet scent. For example, an oleander in a pretty terracotta pot at your front door can provide an attractive welcome to visitors. Or, if you have a garden bench situated in a sunny spot, think about planting your oleander plants either side of it to envelop you in a delightful perfume every summer.
Caring for your oleander bushes shouldn't be difficult as they tend to be relatively pest free but this depends very much on their growing conditions. Most problems tend to occur when they're grown under glass. So if you grow oleanders in your conservatory or if you bring your containers in during the winter time, then you may need to treat your oleander plants for pests such as mealy bugs and other glasshouse beasties like red spider mite.
This is a sponsored post by YouGarden
YouGarden is an online gardening centre run by three horticulturalist who have over 50 years combined experience. They have one simple ethos "Gardening for Everyone" and sell everything for from easy to grow veg and flowers to fruit trees including 'mini orchard' patio trees.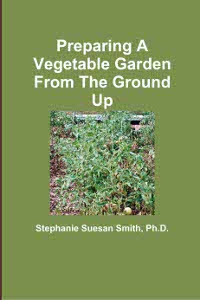 For more help gardening, buy my book, Preparing A Vegetable Garden From The Ground Up

Available in print or ebook from Amazon.com or other retailers, this book walks you from choosing the site of your garden all the way through what to do after the harvest. Buy a copy for yourself or a friend today!
---