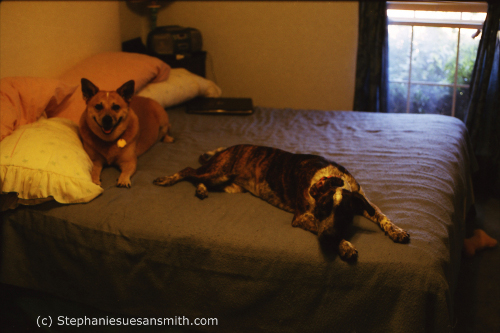 Recently I visited my parents so my Dad and I could go fishing at Lake Bryson.  The fishing wasn't too good, but I enjoyed being with my parents.  My dogs, however, don't like visiting so much because the rules are different there.  Star, the puppy, is six months old and bigger than my eight year old red heeler, Sandy.  Sandy is Star's mother.  Here are a couple of pictures of them at my parent's house.  Star is the brindle dog.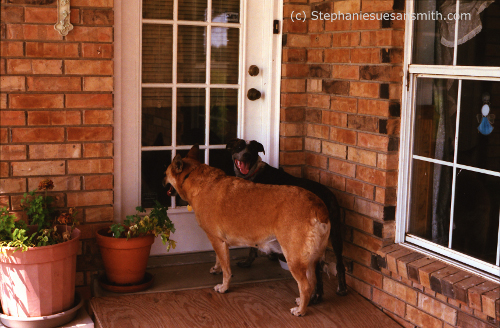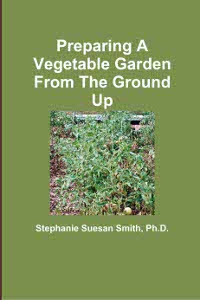 For more help gardening, buy my book, Preparing A Vegetable Garden From The Ground Up

Available in print or ebook from Amazon.com or other retailers, this book walks you from choosing the site of your garden all the way through what to do after the harvest. Buy a copy for yourself or a friend today!
---