Author platform. These words may strike dread in your heart, or they may excite you to no end. However, publishers now expect authors to have a platform. Tweeting, posting updates to Facebook, and blogging are consuming more and more of the author's precious time. How would you like to extend the reach of your blog and earn money doing it?
Amazon now carries blogs on the Kindle. They will pick up your RSS feed and format the blog for you, then sell it for a monthly subscription. You get royalties. Since the blog is all ready written and published, this seems to be a good way to extend the reach of your writing. You may never make a dime, but more people have the opportunity to see your work.
The Amazon Kindle site is separate from the Amazon site and requires a separate account. However, Amazon Kindle is more than happy to hand you one. They require your address and phone number and your bank account information in order to pay you when you are due royalties. If giving them your bank account information makes you nervous, you can stop now. There is no other provision for establishing an account with them.
Next you add your blog or blogs, one at a time. You will need the RSS/Atom address to give Amazon so they can siphon off your feed. I got mine by holding my cursor over the orange button on my blog and right clicking to save the link. I then pasted it in the box on the Amazon screen. It worked.
Next you name your blog and give it a tagline that describes the content. They have you fill in a number of boxes that amount to a book report on your blog. What it covers, who writes it and how to display the name, the language it is in, and some search words that a person would use to find your blog.
There are two other things you need. You need a screen shot of your blog and a shot of the masthead. Both can be done by right clicking your mouse and then "saving page as". Amazon will want those uploaded with the other information.
Now, you can save your work and then generate a preview to see if everything looks right. However, the blog is not published until you click the "Publish Blog to Kindle" button. At that point, Amazon informs you that your blog will be published in 48-72 hours. They check each new blog for violations of their terms. Things like racist content, pornography, and such are not allowed.
Assuming your blog is published, the money does not just roll in. Everyone gets to try the blog free for the first 14 days. Then if they continue they must pay around $1.99 a month. You get 30% of paid subscriptions. I have been on Kindle two weeks and have had no subscriptions. I am doubtful that someone will pay for what is available free on the internet. Perhaps people who are used to carrying their reading material with them will do so.
View the Kindle the same way you view Twitter and Facebook. It probably will not bring in revenue directly, but it is a part of having a high profile. At a recent writer's conference, an editor said that they now require all their authors to have a blog as part of their contract. Wouldn't she be impressed if you tell her you not only have a blog, but it is on Kindle?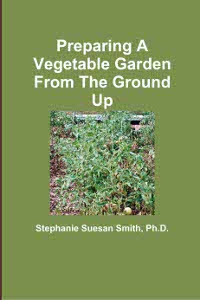 For more help gardening, buy my book, Preparing A Vegetable Garden From The Ground Up

Available in print or ebook from Amazon.com or other retailers, this book walks you from choosing the site of your garden all the way through what to do after the harvest. Buy a copy for yourself or a friend today!
---