Queen Anne's Lace (Daucus carota) is another name for the wild carrot.  The legend goes that Queen Anne pricked her finger sewing, and left a drop of blood in the center of the flower.  This is found throughout the United States and up into Canada.  How much of the range is natural and how much is introduced is up for debate.  However, the USDA and several states regard this as a noxious weed.  In fact, some states prohibit planting it.
The root, or carrot, is only edible when the plant is young.  It soon grows too fiberous and woody to eat.  Ironically, the rest of the plant is poisonous if eaten.  Some parts are even skin irritants.  This plant also looks very similar to hemlock.  A few years ago there was a case where some girls ate hemlock, thinking it was wild carrot, and one died.
My mother tells a story where my Mamaw lived on a farm growing up.  They hated this stuff because it would poison the cows if they ate it, took up pasture instead of the grass, and was generally a problem.  A neighbor gave Mamaw some seeds when Mom was growing up and assured her they were beautiful flowers.  In Lubbock, water was precious, but Mamaw used it to water and baby those seeds.  When they came up, she had a fine stand of Queen Anne's lace.  Mom and Granddaddy never tired of teasing Mamaw about that.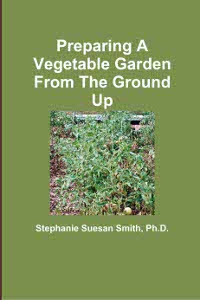 For more help gardening, buy my book, Preparing A Vegetable Garden From The Ground Up

Available in print or ebook from Amazon.com or other retailers, this book walks you from choosing the site of your garden all the way through what to do after the harvest. Buy a copy for yourself or a friend today!
---