Yes, I really have been pooped on by a rattlesnake.  And, for those of you who are curious, rattlesnake poop is orange and gritty.  Still curious?  Listen to me discuss this, the rare times when e-collars (shock collars) are warranted, and doing Pointer rescue for a decade in this podcast.  Amy Shojai interviews me for Pet Peeves, on Pet Life Radio.  Take a listen.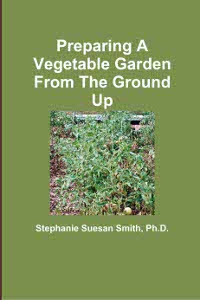 For more help gardening, buy my book, Preparing A Vegetable Garden From The Ground Up

Available in print or ebook from Amazon.com or other retailers, this book walks you from choosing the site of your garden all the way through what to do after the harvest. Buy a copy for yourself or a friend today!
---