Rose Rosette Disease is thought to be caused by a virus that came over to the United States in the 1800s with Asian wild roses.  Many of these roses were planted by settlers all over the United States and have become naturalized.  Rose Rosette Disease is now infecting cultivated roses throughout the United States, but especially in the South.
The symptoms of rose rosette disease are varied, which complicates diagnosis.  Among the most common symptoms are elongated shoots that form into witches brooms on the end.  Often, the leaves in these witches brooms are red and misshapen.  Flowers may be abnormal, missing petals and being mottled instead of solid color.  Canes may have a profusion of soft green or red thorns that may become brittle later.  This is always proof of the presence of rose rosette disease.
Plants with rose rosette disease may not show all of these symptoms.  They may only show a few symptoms, especially at the beginning of the infection.  However, infected roses die within two to three years of infection.  There is not treatment for infected roses.  The only effective control is to remove infected plants and destroy them.  It is important to dig out every bit of root from the effected plants as the roots serve as a reservoir for the disease and will spread it.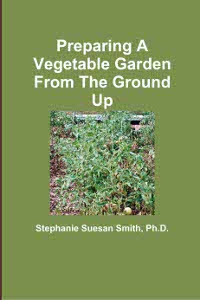 For more help gardening, buy my book, Preparing A Vegetable Garden From The Ground Up

Available in print or ebook from Amazon.com or other retailers, this book walks you from choosing the site of your garden all the way through what to do after the harvest. Buy a copy for yourself or a friend today!
---