Seed saving can be an effective way to obtain seeds for your next garden.  Heirloom varieties and plants that are adapted to local conditions can be saved this way.  The basics are easy — you let some of your vegetable plants go to seed and save them.  The specifics are a little more complicated.
First, you have to know whether the plant is open pollinated or hybrid.  It usually says on the seed packet or seed catalog which the seeds are.  Many vegetable plants are hybrids.  They will produce seeds, but the plants that grow from them will be an unpredictable mix of both parents and the hybrid plant.  So, hybrids must be purchased every year if you want the same kind of plant you had.
If your plant is open pollinated, you are in business.  First, you will have to let some of your vegetables get really ripe so the seeds are ready to grow.  Plants like beets and onions have to be allowed to flower and then produce seed before you can gather it.  You want to gather it before the plant opens the seed capsule, in the case of things like beans and beets, or before the fruit falls on the ground, in the case of tomatoes.  Some plants do not produce seed the first year, but do in the second year.  You have to be prepared to let the plant grow for two years to harvest the seed.  The International Seed Saving Institute has a good tutorial on saving most of the common vegetable seeds and it tells whether you have to let the plant grow one year or two.
Once you have the seed, you have to get it ready to store.  Most vegetables are allowed to dry a couple of days after harvest.  Beans, peas, herbs, and most flowers fall into that category.  A few seeds, from fleshy plants like tomatoes, melons, and the like have to be allowed to soak for two or three days in water.  After that time, the fertile seeds will be at the bottom of the containher and the infertile seeds and pulp from the plant will be at the top, along with some mold.  Pour off the yuck and spread the good seeds out to dry for a couple of days.
Seeds should be stored in a cool, dry location.  Old jars with lids make good containers.  Just be sure you label the seeds so that you can remember next year what they are.
What if you have a bumper crop of one type of seed but nothing of another?  Try some of the seed exchange clubs around.  The Seed Savers Exchange is the most widely known, but some gardening magazines list clubs of seed savers who trade seeds.  You can get some very rare and unusual seeds this way.  Some of them germinate well, and some do not, though, so cavet emptor.
Seed saving is a good way to save money and maintain rare and unusual varieties of plants.  Enjoy this return to the old ways of gardening.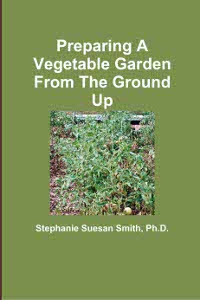 For more help gardening, buy my book, Preparing A Vegetable Garden From The Ground Up

Available in print or ebook from Amazon.com or other retailers, this book walks you from choosing the site of your garden all the way through what to do after the harvest. Buy a copy for yourself or a friend today!
---