The recent outage for Blogger.com has caused chaos for many bloggers.  Blogger is an easy to use interface, but as the problems have shown, it is owned by someone else and when something goes wrong, you have no control over it.  WordPress.com blogs have the same problem — someone else owns them and you have no  control over maintenance issues.  There is a third option, however, that gives you a lot more control.
The third option is a self-hosted WordPress blog.  Self-hosted means you have an account with a company that provides space on their servers for you to use.  While you are still vulnerable if their servers go down, a reliable host company has redundant systems so if one part has a problem, they can shift everything around temporarily and keep you going while they fix it.
There are many hosting companies out there.  I have used a couple, and prefer HostGator.  They are reasonably priced, the help people are very professional and reasonable, and they will help you bring your blog over from Blogger or WordPress.com so you do not lose everything.  They also let you have unlimited blogs for a very reasonable price.
WordPress does have a bit of a learning curve.  I can help with that.  I set up the plugins, arrange the sidebars the way you want, fix the settings, and get everything working well for $50 a blog.  That includes an About Me page, a Disclaimer page, and a Home page in addition to the blog.  I will also tune existing self-hosted WordPress blogs for the same price.  All you have to do is post your content and you are good to go.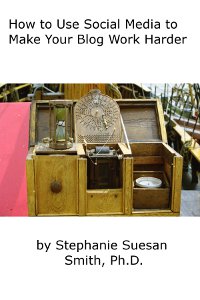 Social media intimidating you?  Do you want to write a blog post and have it appear in several places at once so you have more time to write your magnum opus?  I have written a pamphlet with step-by-step instructions on how to harness your RSS feed called Using Social Media to Make Your Blog Work Harder, available for $0.99 from Amazon.com.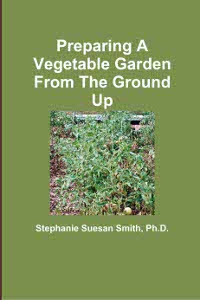 For more help gardening, buy my book, Preparing A Vegetable Garden From The Ground Up

Available in print or ebook from Amazon.com or other retailers, this book walks you from choosing the site of your garden all the way through what to do after the harvest. Buy a copy for yourself or a friend today!
---