Would you be able to describe the proper way of grafting a pecan without pictures or drawings?  Or show how to stake a tomato?  Pictures are an integral part of explaining how to properly perform dozens of gardening tasks.
This is true even if you have a demonstration garden in which to teach the best practices for certain tasks.  What happens if it is raining, or out of season, and someone needs to know how to plant a tree?  Or run irrigation? Publicizing events is another reason to need pictures.  Newspapers do not deal with actual objects, only pictures.
Now imagine you have not one photographer for your demonstration garden, but several — each with their own camera.  How do you manage to keep the photographs accessable to everyone?  Shutterfly can help with that.  I know because I belong to a group that uses Shutterfly for just this purpose.  Everyone in the group can upload photographs and they can then be downloaded by designated persons for use in flyers, brochures, and news stories.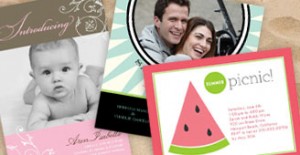 Not a member of a group?  What about your family, especially your extended family?  You can use Shutterfly to share photos and to print all sorts of announcements.  What about the family reunion?  Print a batch of Save the Date Cards.
Grandma can have pictures of all the kids for her Holiday Cards even though they live in separate states with a shared Shutterfly site.  And, of course, Shutterfly prints pictures from your digital camera as well.  Try them and see.
Win it!  Three of my readers will get ten free photo cards.  Simply visit Shutterfly and leave a comment with an item you would like to have other than the cards mentioned in this article.  Three comments will be drawn and those people will have 48 hours to verify their email address and win.  Otherwise, another comment will be drawn.  Contest ends August 6th, 2010 at 11:59 p.m. CST.
FCC Disclosure:  I received a code for ten free photo cards in exchange for hosting a giveaway on my blog.  My opinions are my own.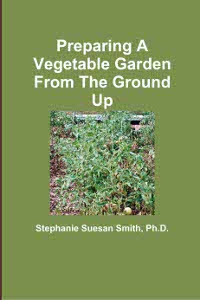 For more help gardening, buy my book, Preparing A Vegetable Garden From The Ground Up

Available in print or ebook from Amazon.com or other retailers, this book walks you from choosing the site of your garden all the way through what to do after the harvest. Buy a copy for yourself or a friend today!

---