This is a Sponsored Post written by me on behalf of IZEA. All opinions are 100% mine.
I am looking for ways to monetize my blog, as are most individuals who blog. I kept seeing these notices about sponsored posts written for Izea. The topics were different and the posts seemed more than the usual rote screeds. I followed up and found SocialSpark
To sign up, you just put in blog and email. Then you put a snippet of code in your blog's footer to claim your blog. When that is verified, you can fill out your profile. The first post for them must be this one.
I had a hiccup getting the verification program to detect my code. However, when I posted on the community site for help, one of the employees replied that it had been verified. Apparently, my blog was cached and had not refreshed when I tried to verify it. I am not sure how to have fixed that on my end, so maybe there should be some notice about waiting a certain amount of time to try and verify the code after it is installed.
Some of the "opportunities" as Izea calls them are flat rate ones such as this one. Others are per click or per view. Izea has some pretty strict rules in place to avoid spammy content. Their Code of Ethics include no more than three of their posts per day, and each post must be proceeded and followed by a non-sponsored post. There are products that fall into the gardening niche that I feel confidant I can fairly review and offer content that serves my readers. Since I am very opinionated, I will not be saying things I do not mean. You can count on that.
Sign up for SocialSpark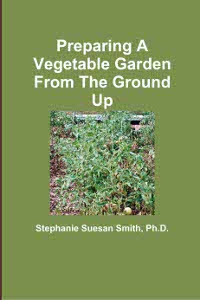 For more help gardening, buy my book, Preparing A Vegetable Garden From The Ground Up

Available in print or ebook from Amazon.com or other retailers, this book walks you from choosing the site of your garden all the way through what to do after the harvest. Buy a copy for yourself or a friend today!
---