Are your plants showing yellow leaves, or even brown ones?  Do you have little cobwebs on the back of your leaves?  You may have spider mites, a common pest of ornamental plants.  These mites are tiny, almost microscopic, so they are very hard to see.  They vary in color from red to brown to green or yellow, depending on the species or the type of foliage they are infesting.
These little critters are not insects, but anthropoids.  The adults have eight legs and are related to ticks.  The larvae only have six legs.  Mites lay their eggs along the veins of the underside of leaves.  These hatch into larvae which use their piercing mouth parts to suck the water and nutrients from the leaves.  This is what causes the yellowing of the leaves.  Severe infestations can kill the leaves and even the plant.
The best way of dealing with these creatures is prevention.  Isolate all new plants for a couple of weeks to make sure no spider mites have hitched a ride on them.  Maximize the health of the plant by appropriate water, fertilization, and light.  Unhealthy plants are more susceptible to infestation and are more likely to die if attacked.
If you do get spider mites, don't spray with an insecticide.  Mites are not killed by insecticides and you will just kill the beneficial insects that feed on them.  You must use insecticidal soap or a miticide to kill the mites.  Look for a product specifically labeled for killing mites and use that according to label directions.  Be sure you treat the underside of each leaf as that is where the highest concentration of mites will be.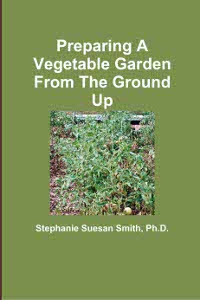 For more help gardening, buy my book, Preparing A Vegetable Garden From The Ground Up

Available in print or ebook from Amazon.com or other retailers, this book walks you from choosing the site of your garden all the way through what to do after the harvest. Buy a copy for yourself or a friend today!
---