Did you lose a bunch of plants to the drought?  Want to install hardy, drought tolerant plants in their place?  The Fort Worth Botanical Gardens is having their annual spring plant sale on April 21st from 9 a.m. to 2 p.m.  Come early, as the best plants are sold out quickly.
Not sure what plants you need for your landscape?  This year there is a preview slideshow of the plants that will be offered for sale.  It is on Tuesday, April 17th from 7-8 and costs $15, which will be applied to your purchases at the plant sale.  Call Judy at 817-871-7682 to register.
Be sure and mark your calendar for this plant sale.  It takes place in "The Grove," the wooded area west of the Trial Garden and the Japanese Garden parking lot.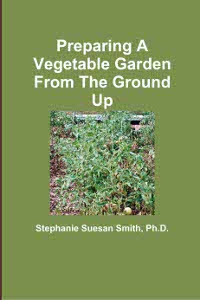 For more help gardening, buy my book, Preparing A Vegetable Garden From The Ground Up

Available in print or ebook from Amazon.com or other retailers, this book walks you from choosing the site of your garden all the way through what to do after the harvest. Buy a copy for yourself or a friend today!
---