One of my secret pleasures is Mint Milano Cookies.  I do not get them often, but use them to celebrate, commiserate, and enjoy.  The day I got the photograph of the bumblebee riding the mint flower, so clear I could see the black tongue of the Bumblebee as she drank the nectar from the mint flower, I celebrated.  I got some Milano cookies.
I found that in addition to all the flavors I was accustomed to, they now have Strawberry Milano Cookies.  I love strawberries, but they do not bear fruit long in Texas.  It is too hot.  Now, you can purchase strawberries lying in a bed of chocolate and sandwiched between two crisp white cookies.
If you are interested in trying Strawberry Milano Cookies, you can get a $1 off coupon to do so.  If you visit the Pepperidge Farm Milano Facebook Page you can find more special deals and discounts.  Actually, you can find deals and information on all the wonderful Milano cookies on the Facebook page.
In addition, you can interact with other fans, answer questions posed by the Milano cookie folks, and enjoy announcements about new products and contests.  Join the community today.  Just "like" Pepperidge Farm Milano Cookies on Facebook and begin.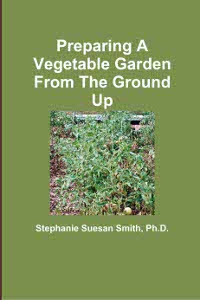 For more help gardening, buy my book, Preparing A Vegetable Garden From The Ground Up

Available in print or ebook from Amazon.com or other retailers, this book walks you from choosing the site of your garden all the way through what to do after the harvest. Buy a copy for yourself or a friend today!
---