If your tractor rolls over while you are using it, will you survive the accident?  That is one of those questions you hope you never have to answer.  Still, just as we wear seat belts in the car in case of a car crash, there are things we can do to increase the chances of surviving a tractor rollover.
The first thing you can do is follow the basic commandments of tractor safety.  Sometimes, however, that is not enough.  Ground gives way, loads suddenly shift, mechanical failure occurs.  Suddenly, your tractor is rolling over.
What happens next determines whether you walk away, get carried away, or get buried.  If you are wearing your seatbelt and your tractor has a rollover protection structure (ROPS), you will probably be shaken and upset but will suffer no major harm.  You can get up and walk away.
If you are not wearing a seatbelt or your tractor does not have a rollover protection structure, you will probably fall out of the seat and the tractor will fall on or roll over you.  Even if you have a tractor with a cab and you are not wearing the seat belt, you are likely to be ejected and crushed.  If you survive, you will be seriously injured and will have high medical bills and may not ever be able to go back to work.
How common is a rollover?  One in ten tractor operators will overturn a tractor in their lifetime.    Approximately 250 people die every year from tractor rollovers in the US.    In fact, tractor rollovers account for approximately half of all tractor fatalities in the US.  Yet a ROPS and seat belt used together offer a 99.99% guarantee of surviving a tractor rollover without serious injury.  The ROPS also tends to arrest the roll of the tractor, so it comes out of the accident in better shape, too.
ROPS became available in 1967 on tractors over 20 hp, but cost extra so few were bought.  After 1985, they became standard equipment and most of the later models have them.  However, many tractors made before 1986 are still in use.  As OSHA started requiring ROPS on tractors driven by employees, a push was made to retrofit these tractors.  However, homemade ROPS may not be strong enough to take the weight of the tractor and the operator and no list of approved parts existed.
The University of Kentucky College of Agriculture has compiled a handbook that lists the tractors in the US and Canada and what places sell the parts to retrofit the tractor you have.  This guide is available online at http://www.ca.uky.edu/rops.  It is free.
Before you dismiss ROPS and seat belts as sissy stuff, remember that on any day you are on a tractor, you have a one in ten chance of it dropping on top of you.  If you wear a seat belt and make sure the tractor has a rollover protection structure in good working order, you have an almost one hundred percent chance of walking away.  If you do not do those two things, you have a very high chance of never farming again.  Who will support your family then?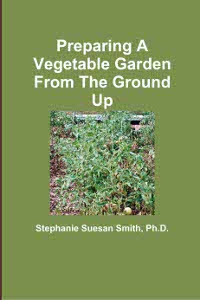 For more help gardening, buy my book, Preparing A Vegetable Garden From The Ground Up

Available in print or ebook from Amazon.com or other retailers, this book walks you from choosing the site of your garden all the way through what to do after the harvest. Buy a copy for yourself or a friend today!
---