I remember being around ten years old and raising a Monarch Butterfly caterpillar into a butterfly, then letting it go. It must have been a school or church project. I remember working with my Dad to fix a box up for the caterpillar, then covering the box opening with pantyhose so the caterpillar could breath. I remember watching the caterpillar eat and the scratchy feel of the box. Finally, the caterpillar spun its' cocoon and we waited. Then one day the butterfly broke out, all wet and scraggly. The wings pumped back and forth and the fat body shrunk as the wings expanded. Then it was time to let it go, to migrate to Mexico and reproduce.
This is one of many activities my family did when I was growing up that taught me the importance of the environment. We were environmentalists before environmentalism was cool. Grown-ups talk a lot about the environment now. We believe in global climate change, or we don't. We think offshore oil drilling ought to be banned, or we don't. However we think, if we do not teach our children, or the children around us, that this planet is fragile and must be treated with respect, there may not be a future with humans in the cards.
There are many avenues to teach these lessons. Jane Goodall has started a Roots and Shoots program to teach environmentalism to children. The Environmental Protection Agency has a program as well. Those are just two of many. The point is to teach children to protect their own heritage. Because if they do not do better than we have done, their children may have nothing to inherit.
BP Oil spill. Credit:  AP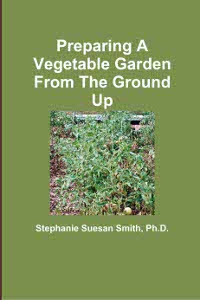 For more help gardening, buy my book, Preparing A Vegetable Garden From The Ground Up

Available in print or ebook from Amazon.com or other retailers, this book walks you from choosing the site of your garden all the way through what to do after the harvest. Buy a copy for yourself or a friend today!
---