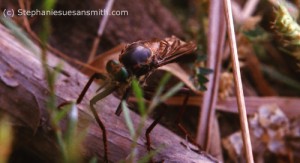 I recently had the opportunity to give a talk to a group of children on entomology.  The talk was on good bugs and bad bugs and was aimed at teaching the kids that 1)most bugs are beneficial, 2)they won't harm the children if the children don't harm them, and 3)don't squash the bugs — they have a job to do.  I have a small bug collection that I showed the kids, which went over big.  In fact, the robber fly was the hit of the talk.  This insect snatches bugs out of the air, pierces them with its' long beak, and sucks the juices dry just like a vampire.  The kids loved learning there were vampire bugs!
I was surprised at how fun teaching the kids was.  They really were interested, asked good questions, and seemed to enjoy themselves.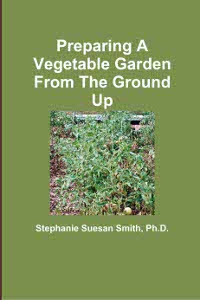 For more help gardening, buy my book, Preparing A Vegetable Garden From The Ground Up

Available in print or ebook from Amazon.com or other retailers, this book walks you from choosing the site of your garden all the way through what to do after the harvest. Buy a copy for yourself or a friend today!
---