Gardens are winding down now.  Most vegetables are through producing and the plants have been tossed in the compost heap.  Before planting that winter cover crop, now is a good time to do a soil test.
Soil tests tell you what nutrients are in your soil and in what quantities.  This, in turn, tells you how much fertilizer to put out for your vegetable plants to thrive and produce.  Ideally, you should be testing your soil every year.
As you grow plants, they absorb nutrients from the soil.  Most people put out fertilizer to make additional nutrients available to the plants.  Further, many growers work compost into the soil and mulch on top of that.  All these things effect the nutrients available to the plants.  This is why you need to do a soil test each year.
What happens if you do not do a soil test?  Well, you could potentially waste a lot of money on fertilizer your plants do not need.  Worse, if your soil is high in phosphorus or potassium and you put a bunch out as fertilizer, you can kill your plants.
The soil labs are flooded with samples in late December and January, and it takes longer to get your results back.  If you do the test now, you can get your results back in as little as a week (this applies to the Texas A&M Soil Lab — your mileage may differ).  You can obtain soil sample bags and instructions for taking the sample from your local Extension Agent.  In Texas, the bags are free and the simple test is $10.  You can get expensive as you get more exotic tests, but the simple one has the information you need to properly fertilize your garden.  Get one done today and miss the rush.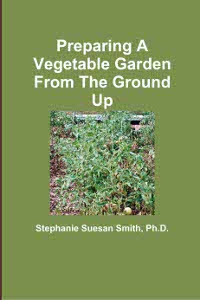 For more help gardening, buy my book, Preparing A Vegetable Garden From The Ground Up

Available in print or ebook from Amazon.com or other retailers, this book walks you from choosing the site of your garden all the way through what to do after the harvest. Buy a copy for yourself or a friend today!
---