I always thought of scarab beetles as Egyptian.  After all, all those broaches in tombs with mummies that mimicked scarab beetles can't be wrong.  Well, there are some beautiful scarab beetles in Egypt.  There are also quite a few scarab beetles in Texas, some beautiful and some not.
In late April, I started seeing what I classify as "June Bugs" on the porch.  I noticed them because the dogs chase them.  Actually, according to the blog written by Dr. Mike Merchant, our district entomologist at Texas Agrilife Extension, these are not June bugs at all.  They are a type of scarab beetle that superficially resembles the June bug.
Since June bugs are the adult form of the grub that eats lawns, the natural question to ask is if this beetle does the same thing.  The answer is probably not.  These scarab beetles eat different things, including composting vegetable matter, roots and shoots, trees, shrubs, and flowers.  They do not generally occur in enough numbers to cause a problem anywhere but right around a porch light.  They congregate there just like moths.
Dr. Merchant has a nice post explaining more about these scarab beetles and what, if anything, you need to do about them.  I think it is kind of neat that we have our own scarab beetles.  So there, Egypt.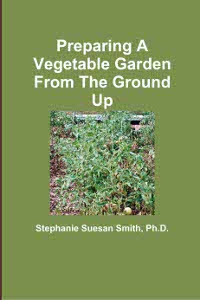 For more help gardening, buy my book, Preparing A Vegetable Garden From The Ground Up

Available in print or ebook from Amazon.com or other retailers, this book walks you from choosing the site of your garden all the way through what to do after the harvest. Buy a copy for yourself or a friend today!
---