I am still getting seed catalogs.  Planning a garden is fun, but deciding what exactly to plant can be confusing.  Which broccoli plants will grow here, or corn, or beans?  Texas has developed a couple of programs to take the guesswork out of choosing garden plants.
One of these is the vegetable variety selector I discussed in an earlier post.  One of the others is the Texas Superstar program.  The testing for this program is rigorous.  Plants that survive it will grow with minimal help throughout Texas.
A plant that is a candidate for the Superstar program is grown in test plots throughout Texas.  The plant is basically stuck in the ground, watered a little, and given a little fertilizer once a year or so.  If it survives three or so years like that, in all the areas it is planted, it makes the cut.
At present, there are only three vegetable Superstar plants:  "Green Magic" broccoli, "Sun Pride" tomato, and Tomato 444.  Hopefully, more vegetable plants will be tried and some will make the cut.  Until then, you can use the Superstar list of ornamental plants for your flower bed.
The Texas Superstar Board welcomes input as to which plants should be trialed.  If you live in Texas and you want something tested, contact them and let them know.  Suggestions to trial more vegetable plants would mean we would have more cultivars that are tried and true to choose from here.  The contact person is Dr. Brent Pemberton, b-pemberton@tamu.edu, Texas AgriLife Extension Service.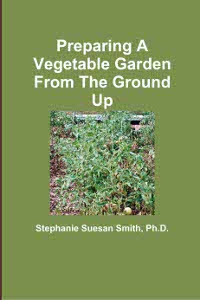 For more help gardening, buy my book, "Preparing a Vegetable Garden From the Ground Up." Available in print
or eBook, this book walks you from choosing the site of your garden all the way through what to do after the harvest. Buy a copy for yourself or a friend today!
---