Texas SuperStar plants are plants that are superior in growth, hardiness, and the ability to thrive throughout Texas.  Only a few vegetables have been given this designation.  Two of these are tomatoes:  Tomato 444 and "Sun Pride" tomato.
Tomato 444has a natural resistance to Tomato Spotted Wilt (TSW).  TSW causes odd colored fruit or keeps the plant from producing fruit at all.  Because this cultivar is still hard to find, Extension recommends you grow it as a container vegetable so you can protect it from frost yet put it in the sun on sunny days.  It still needs its six hours of sun a day even if there is a frost.
'Sun Pride' tomato produces mid-season.  It has big leaves to protect the fruit from sun scald.  The plant is semi-determinant, and produces large, firm fruit.  Important to home gardeners is the fact that this cultivar is somewhat crack resistant.  Cracks can ruin a tomato.  This plant is also resistant to Verticillium and Fusarium Wilt.
These tomatoes have been tested extensively in Texas.  If you do not live in Texas, you can ask your Extension Agent if they are right for you.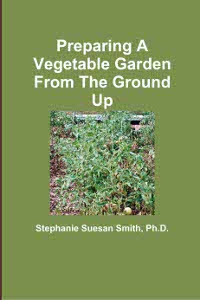 For more help gardening, buy my book, Preparing A Vegetable Garden From The Ground Up

Available in print or ebook from Amazon.com or other retailers, this book walks you from choosing the site of your garden all the way through what to do after the harvest. Buy a copy for yourself or a friend today!
---