What, you may be asking yourself, does the Texas two step have with fire ants?  It actually is a two step method of killing the nasty little creatures.  For those of you who don't know what a fire ant is, consider yourself lucky.  It is a little red and black ant that is originally from South America.  In the 1950s, a ship from there dropped some soil it had been using as ballast off at Mobile, Alabama when it picked up a load of freight.  Along with the ballast came the fire ant.  They have since spread throughout the South.
These ants are very aggressive and will sting at the slightest provocation.  They then send out a scent that makes all the other fire ants around sting, too.  People have died from getting so many stings the venom poisoned them.  Young children or the disabled and elderly who can't move out of the way of the fire ants are especially at risk.  Fire ants have also almost wiped out ground nesting birds, killed baby deer, and generally disrupted the ecosystem of the places where they have spread to.
Every spring, when the fire ants come out of winter and start moving mounds and foraging aggressively, people start trying to get rid of them.  The best way to do that is to take a simple hand cranked, hand held fertilizer spreader, fill it with ant bait, and walk at a normal pace up and down your yard cranking the spreader and spreading the bait.  This distributes the bait so that fire ants will find it and pick it up, but there isn't enough down to poison birds, kids, and pets.  The best time to spread the bait is late afternoon, a couple of hours before sundown.  This is a peak forage time and the ants will pick up the fresh bait and take it to the mound.  It kills and/or sterilizes the queen, and the mound dies out after about six weeks.
For those mounds that are in high traffic areas, or someplace like an electrical box, you use a powder or drench to kill them directly.  This is quick but the chemicals are much more toxic than the ant bait to other organisms in the environment, and is much more labor intensive than spreading the ant bait once.  However, it does get rid of mounds that are actively causing a problem rather quickly.
Now you know the Texas two step method of killing fire ants.  Get out there and kill some fire ants!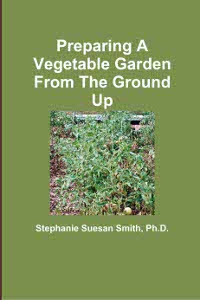 For more help gardening, buy my book, Preparing A Vegetable Garden From The Ground Up

Available in print or ebook from Amazon.com or other retailers, this book walks you from choosing the site of your garden all the way through what to do after the harvest. Buy a copy for yourself or a friend today!
---