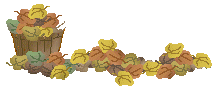 In the United Sates of America, today is set aside as a day of thanksgiving.  From our legends about why this is so, you can see that Thanksgiving is a harvest festival under a different name.  We celebrate the thanksgiving of the first European colonists we acknowledge when they harvested their crops and finally had something to eat.
Harvest festivals are common in agrarian societies all over the world.  While winter has always been hard, the time just before harvest is hard too.  Most of the stores are gone, game is wary, and things are lean.  The harvest, while hard work, means survival for another year.  Conversely, if the harvest fails, starvation looms.
This year, with droughts, earthquakes, tsunamis, and fires, the harvest is less than usual.  Expect to pay more for both meat and vegetables for two or three years to come because of the weather.  Ranchers have sold off herds of beef cattle because the hay crop failed and they cannot feed them.  That means that beef is was cheaper this summer, when cattle flooded the market, but is already becoming more expensive.  Since many of those cattle were breeding cattle, this rise in price will continue for the two to three years it takes to rebuild herds, assuming we get some rain.
Wheat, corn, and other crops either didn't make or made poorly, as well.  Again, the drought that spread over most of the United States and Canada is to blame.  Prices will continue to rise until the spring crops make, if we get rain.
What can you do to ensure your own personal harvest?  Grow a small (or large, if you are ambitious) garden.  Most places will allow potted plants, so you can grow one even if you live in an apartment.  If you have the water to irrigate the garden, you can have as much food as you need.  Potatoes, turnips, beets, carrots, parsnips, and radishes give you starch for energy.  Beans and legumes such as peas give you protein.  Onions, cucumbers, peppers, tomatoes, eggplants, and similar vegetables give you all the vitamins and nutrients you need.  Add a chicken coop for eggs and meat, or rabbits, and you can manage without buying more than flour, oil, baking powder, baking soda, and a few spices.
I am thankful to live in the country where I can raise my food.  I am thankful that I am able to help others do the same. I have been blessed with a family and good friends who love me.  I wish you a happy holiday season and many blessings.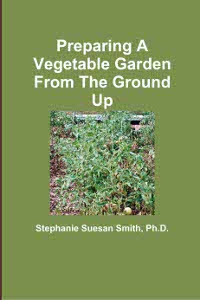 For more help gardening, buy my book, Preparing A Vegetable Garden From The Ground Up

Available in print or ebook from Amazon.com or other retailers, this book walks you from choosing the site of your garden all the way through what to do after the harvest. Buy a copy for yourself or a friend today!
---