I like critters.  I think having a wide range of wildlife on my property is a sign that I am providing native habitat and encouraging native plants and animals to grow.  I do have a rule, however, that covers almost everything:  no critters in the area right next to and under my home.  The garden falls into that exclusion zone.  Sometimes critters do not understand the rule and I have to explain it to them.  If this happens to you, here are some ways to convince various scofflaws to leave the garden alone:
Well, it isn't the Dirty Dozen, but these are the animals I have the most trouble with in my garden.  What eats your garden (other than insects)?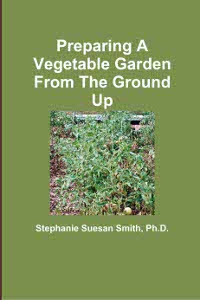 For more help gardening, buy my book, Preparing A Vegetable Garden From The Ground Up

Available in print or ebook from Amazon.com or other retailers, this book walks you from choosing the site of your garden all the way through what to do after the harvest. Buy a copy for yourself or a friend today!
---