The Texan's Irish Bride by Caroline Clemmons is out.  It is available on Amazon.com in ebook or printed book form.  This is a historical romance set in 1880s Texas.  I am sure it has gardening in it somewhere, because they had to grow their own food back then, but I am posting this because Caroline Clemmons is my Mom and I did her book trailer.  Check out the video, buy the book, make me look good.  Back to the regularly scheduled gardening after this film.
FCC Disclosure:  I will get a book when they come out, but I would have done this anyway.  Get a grip, man, it's my mother.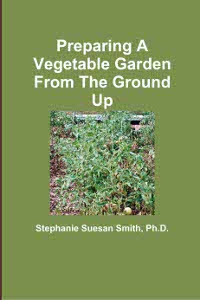 For more help gardening, buy my book, Preparing A Vegetable Garden From The Ground Up

Available in print or ebook from Amazon.com or other retailers, this book walks you from choosing the site of your garden all the way through what to do after the harvest. Buy a copy for yourself or a friend today!
---